In the last blog post, we discussed fevers and suggested there was a connection between fevers and mental health. Many factors exist connecting mental illness and fevers but today we will explore one of them. The connection between inflammation and depression is important to understand so that we can better understand how to treat depression naturally.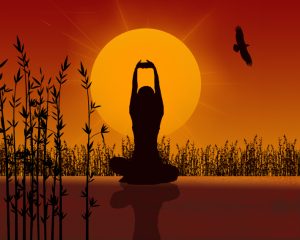 Depression affects almost 15 million people in the United States. Symptoms can include changes in mood, behavior, sleep disturbances, changes in appetite, weight loss or weight gain. A loss of interest in activities that were once enjoyed is often seen with depression. Below is a list of problems that arise and while most people don't have all of them, many people have some items from one or more of the categories below.
Mood: apathy, being bored or discontented, guilt, hopelessness, inability to feel pleasure, loneliness, mood swings, sadness, or emotional distress
Cognitive: lack of concentration or focus, slowness in activity and thought, or thoughts of suicide
Behavioral: agitation, excessive crying, irritability, self-harm, or social isolation
Sleep: early awakening, excess sleepiness, insomnia, or restless sleep
Psychological: depression, anxiety, or repeatedly going over thoughts
Whole body: excessive hunger, fatigue, or loss of appetite
Weight: sudden weight gain or weight loss
What Causes Depression in the Brain?
Now that we have some understanding of what depression is, let's look at some of the causes. Why is this a big problem in the US at the moment? (As a side note, depression and anxiety are extremely prevalent in many countries including England and Australia. It is believed that Australia has a rate of depression of at least 20%. For the purposes of this article, though, I want to narrow the focus for a moment. )
Let's ignore socio-economic factors for a moment. Clearly that plays a factor in people's mood, and I will explore that in future articles. I'm a physician, and as such, start at the physical level. I want to share my expertise of holistic medicine to help you and your loved ones if possible. I wish to bring to light other factors that can affect someone such as a challenging boss, marital problems, and so forth.
Getting back to the body, correlations exist between obesity and depression. This connection gives us a clue as to one of the possible causes of depression. Depression may be related to a chronic inflammatory state. The result may be a low-grade fever. The process, though, could be making you feel sick and more importantly for the purposes of this article, depressed.
When we discussed fever in the last blog post, I didn't go into the details of what a fever actually does. Fevers are a result of the inflammatory process. Fevers are generated because the immune system recognizes something that is not you. Each cell has a tag on it that lets other cells know that it belongs in the body. It's sort of like an ID that we carry to let it be known we are citizens. We have cells called macrophages that circulate in the body trying to figure out if there is a problem. If there is one, they send out signals in the form of something called cytokines. There are many kinds of cytokines, each being a different type of signal that cells use to communicate with one another. Cytokines have different functions and one of them is to raise the body's temperature. They also make us feel achy, tired, and slightly depressed. This is a protective mechanism so that we slow down and rest so as to not expose others. These are some of the signs of inflammation. The body uses inflammation as a way to fight disease and/or heal wounds. But the mechanism that helps the body fight disease may be responsible for all kinds of illness including depression, Parkinson's, Alzheimer's, insomnia, irritable bowel syndrome, heart disease, and many other conditions.
When we feel depressed, it is often because of these signals that have been turned on but haven't been turned off. It is believed by some clinicians that depression is the first sign of many diseases because of this mechanism, and in fact that many diseases are caused by chronic inflammation.
How To Treat Depression Naturally
Understanding this one cause of depression helps us treat it. Reducing inflammation is very important as part of this treatment approach. It will also help improve other symptoms and reduce our risk of other ailments. Omega-3 fatty acids may be a very important part of reduction of low-grade inflammation causing depression. In my Naturopathic practice, I recommend 3 grams of Omega-3s to patients per day. That is to be distinguished from 3 grams of fish oil. There are other constituents in fish oil that are not omega-3s. Lower doses don't have the same effect.
Curcumin (turmeric) is another excellent anti-inflammatory. Using turmeric in your cooking can be really helpful as well. An anti-inflammatory diet is also something that can help. Bromelain taken away from food can help reduce inflammation. It comes from papaya and helps with digestion when taken with food. Finally, I recommend testing of copper, zinc, and possibly for heavy metals if the problem persists. Often times depression arises from an imbalance in metals in the body.
There are many ways to treat depression naturally at a very low cost. I have worked with many people to help depression and get them enjoying life again. Please contact me to schedule either in-person or an online doctor consultation.